As Back to school blues are getting closer it's time to escape the heat(and humidity EW) with fresh deals on summer's clearance and fall's new arrivals. These are the sales and events at the Princeton Marketfair Mall for the week of Tuesday, Aug. 9.
SALES: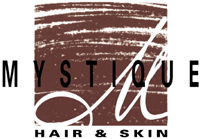 Feather and Tinsel extensions have arrived at Mystique Hair & Skin! They're the perfect way to shake up your summer beauty routine—the feathers give a more boho vibe, while the tinsel is more glam. Which look fits you?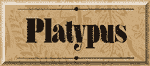 Get 10 for 10 at Platypus! Now through August 15, bring in $10 worth of school supplies to be donated to the TASK Back-to-School Drive and receive 10% off your Platypus purchase!

Get the back to school blues (literally). Starting today through 8/17, jeans at our U.S. GapKids/babyGap stores are priced from $15: http://gap.us/pAuPP8

More Angel Card perks are in the air! Get a FREE fragrance mist with your Angel Card purchase in stores thru 8/14!

Bejewel yourself! 70% off clearance jewelry in boutiques and at chicos.com.

60% of summer items at Potterybarn kids!
EVENTS:
it's official! The space capsule that Dr. Gregory Olsen returned to earth in following his 8-day journey in space will be on display at MarketFair starting July 20! See it before it goes on display in New York!
Dr. Gregory Olsen, President of GHO Ventures and the third private citizen to travel to space is proud to announce that the Soyuz space capsule, TMA-6, will be on display at MarketFair from July 20 through October 18, 2011. While Greg is finalizing plans for the Soyuz capsule to be on display in New York, he wanted the Princeton region to have the first opportunity to view the capsule.
Greg took off for space in October 2005 and spent 8 days on the International Space Station before returning to Earth in the Soyuz TMA-6. He performed more than 150 orbits of the Earth and logged nearly 4 million miles of weightless travel during his time in space. The Soyuz TMA-6 capsule on display is the exact one that Greg re-entered the atmosphere in, accompanied by one American astronaut and one Russian cosmonaut. The TMA-6 landed by parachute in the desert of Kazakhstan and the scorch marks visible on the capsule are from the heat of re-entry. Be among the first to see this amazing piece of history!
Just a reminder, as you are shopping next week starts the clothes for kids campaign from our local radio station.
CLOTHES FOR KIDS
When: 8/15 - 9/11
Where: MarketFair - drop off bins located in Center Court
What: donate gently used clothes, shoes, coats, hats, gloves and scarves.
The clothes will be distributed by HomeFront, the organization helping families break the cycle of poverty in Mercer County.
I love this mall, awesome for play dates with little ones! check them out on face book or at http://www.marketfairmall.com/